Coroners Court of Victoria
Coronial findings into the 2017 Bourke street incident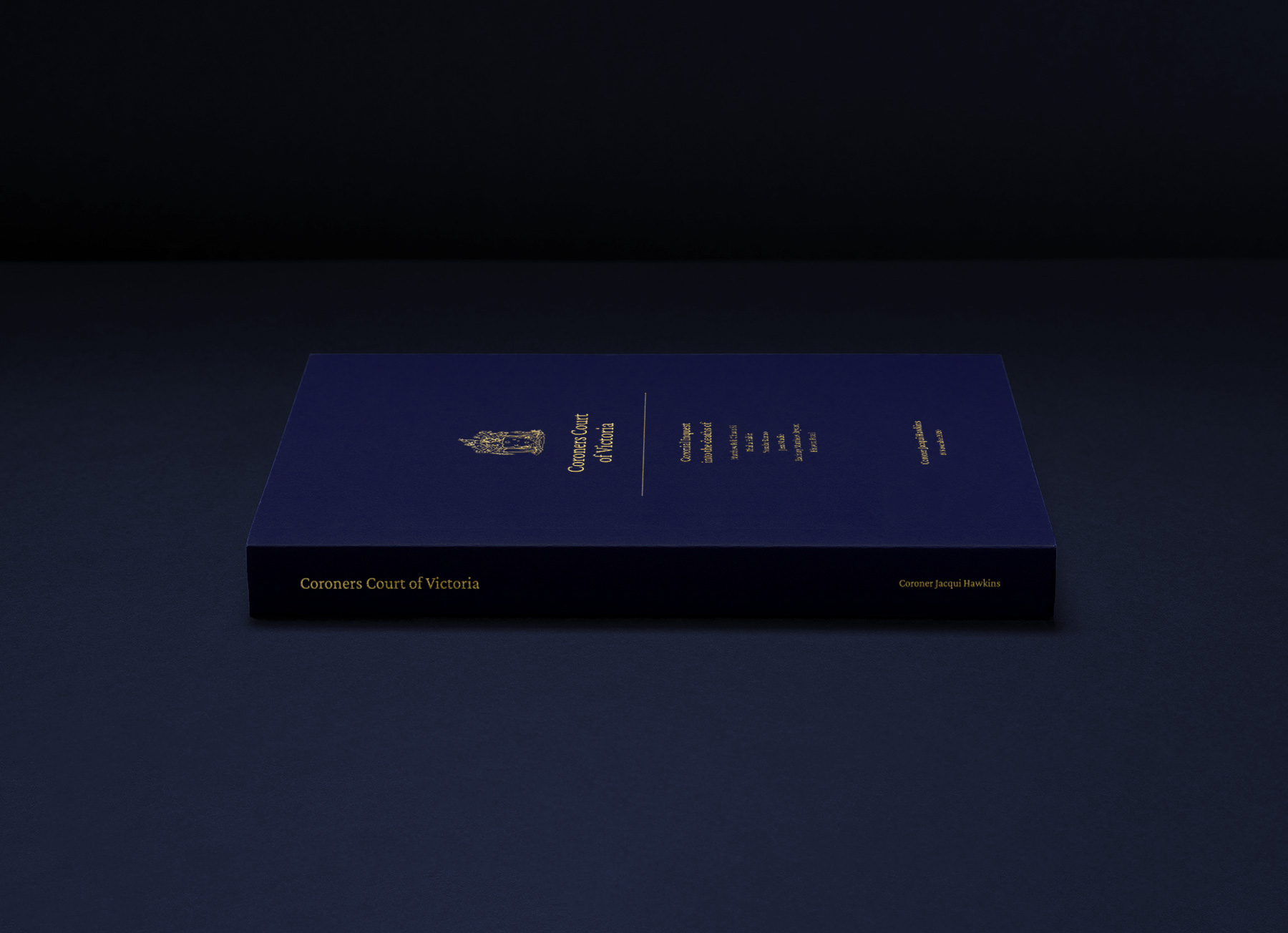 On 20 January 2017, Bourke Street Melbourne and the entire CBD was brought to a stand-still confronted by a scene of horror and shock that, sadly, took the lives of 6 innocent people.
WOO was consulted to produce and deliver the final Coroner's Inquest Finding into the  Bourke Street incident, to be presented in November 2020. We partnered with Coroner Jacquie Hawkins and her office to ensure we were clear on the project objectives, deliverables, and timelines.
Respectful to the sensitivity of the tragic story that changed Bourke Street and the Melbourne CBD forever, we produced  a refined, pared-back design. With the final product resulting in a printed 360 page Bourke Street Coronial Finding.
The full report and findings can be found here.